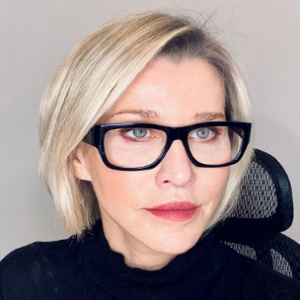 Ms Maria Halasz
CEO and Managing Director
Maria Halasz has been involved with biotechnology companies for over 27 years; initially working in executive positions in biotechnology firms, then managing investment funds and later holding senior positions in corporate finance specialising in life sciences. Since taking over as Chief Executive and Managing Director of Cellmid in 2007 Maria has led the restructure of the business, the acquisition of the midkine and FGF5 intellectual property portfolios and the recapitalization of the company. An accomplished public company CEO with international experience Maria has executed transactions in the US, China, Europe, Japan and the UK. Maria is a graduate of the University of Western Australia (B.Sc., MBA) and the Australian Institute of Company Directors (GAICD). She has board experience in public and private companies and has acted on advisory boards of non-profit organizations.
A passionate innovator, Maria is inventor on several patents and co-author of peer reviewed publications.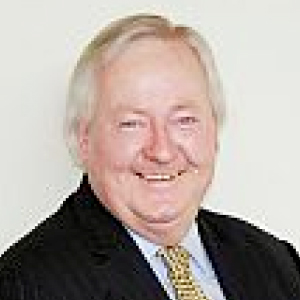 Mr Bruce Gordon
Chairman
A seasoned audit partner and corporate finance specialist, Bruce Gordon is an experienced finance professional with a career spanning more than 35 years' advising and providing financial services to private and publicly listed companies as well as subsidiaries of large multinationals. Formerly lead partner of the BDO Australia National Corporate Finance Team and the BDO East Coast Partnership Corporate Finance Team he presently holds a number of directorships and senior financial consulting positions. An experienced auditor and corporate adviser to ASX listed companies, Bruce is also experienced in accounting and compliance in overseas capital markets. Renowned as an energetic business developer and marketer, Bruce has a formidable network of contacts in ASX listed companies across multiple sectors. He is a Fellow of Chartered Accountants Australia and New Zealand, and a Fellow of the Australian Institute of Company Directors.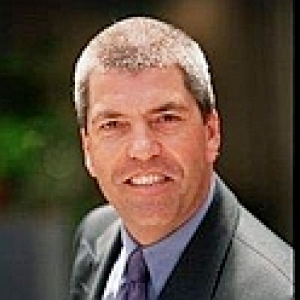 Dr Martin Cross
Non-Executive Director
Dr Cross is a highly regarded pharmaceutical executive with over 30 years' experience including corporate and industry leadership roles directly influencing healthcare policy and government legislation in Australia and global business management, marketing and sales roles.
From 2013 to 2015, Dr Cross was Chairman of Medicines Australia, the country's peak body representing the research based pharmaceutical industry in Australia. Prior to leading Medicines Australia, from 2010 to 2013 Dr Cross was Chairman of both the Generics Medicine Industry Association and Pharmaceutical Industry Council. During this time, Dr Cross was also Managing Director of Alphapharm in Australia and New Zealand, with responsibility for 750 employees and sales of over US $500m per annum.
From 2003 to 2008, Dr Cross was Country Head and Managing Director of Novartis Australia and New Zealand, and Head of Global Marketing and Sales Capabilities from 2001 to 2003, based in Switzerland.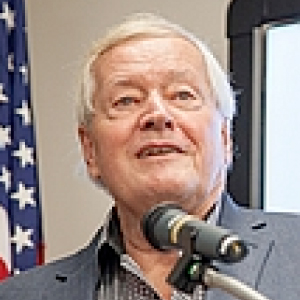 Mr Dennis Eck
Non-Executive Director
Mr Dennis Eck brings 40 years' senior management experience in the retail sector to Cellmid's board, providing significant strategic and operational expertise. Mr Eck, a professional investor, has extensive retail experience, from fashion to groceries, including cosmetics and hair salons. As a senior strategist, Mr Eck has helped reshape the operations of several retail businesses delivering outstanding shareholder returns. Mr. Eck served as the Chief Executive Officer of Coles Myer Ltd. from November 1997 to September 2001 following his service in a number of positions including as Chief operating officer of Coles Myer Ltd and Managing director of Coles Myer Supermarkets. Mr Eck's outstanding successes at Coles were recognised by the Association of Chartered Accountants when, in 2001, he was named the Astute Business Leader of the Year in Australia. Recently, Mr Eck served as an Interim Chief Executive Officer at Ulta Beauty, and currently holds a position as Board Member at that Company.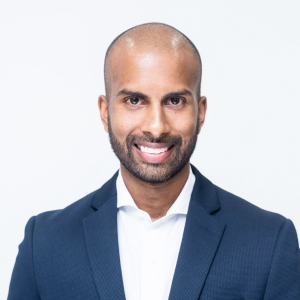 Mr Phillip Christopher
Non-Executive Director
Phillip Christopher has over 12 years of experience across private equity, M&A and capital markets. He has led a broad range of strategic investments throughout his career and provided board level support, corporate and commercial advice to investee companies.
Phillip is Investment Director of Hancock & Gore Limited (ASX:HNG) where he has been responsible for private investments, including BLC Cosmetics, prior to its merger with Cellmid. Phillip also spent six years at Alceon Group where he was a Director in the Private Equity team, which has made significant investments in e-commerce and branded products businesses. Prior to that he was a member of the Investment Banking division of Goldman Sachs.
Phillip is a Director of Pegasus Healthcare and HGL Investments and was previously an Alternate Director of Marlin Brands.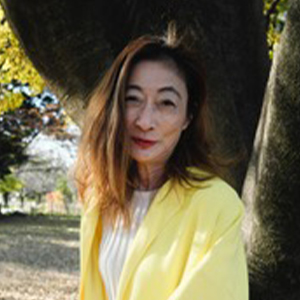 Ms Teruko Fujii
Managing Director of Advangen Inc. (Japan)
Teruko (Terri) has over 25 years of management experience in Japan and China, building businesses that exceed market growth in the blue-chip healthcare, communication, and pharmaceutical sectors. Terri brings a wealth of experience in the consumer healthcare space, particularly in skin health / dermatology and women's health.
Terri is an astute, strategic thinker and effective problem solver, drawing on her depth of experience in business and healthcare.  Terri has a strong track record as a self-starter and an effective team builder and has proven herself to be an opportunity creator with a clear mission to succeed.
Terri is an alumni of Harvard Business School and lives in Tokyo, Japan.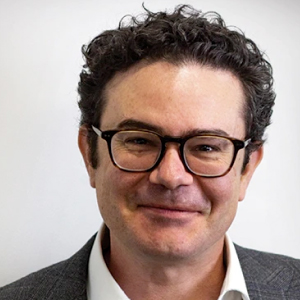 Dr Dominic Burg
Chief Operating Officer
Dr Dominic Burg is an experienced scientist and an accomplished science communicator with a background in large multi-national projects in translational medicine. Dominic has successfully transitioned his analytical and operational skillset towards directing the day to day operations, logistics, manufacture, HR and regulatory affairs of Anagenics. Dominic is also responsible for scientific and technical aspects of new product development as well as science communications.
Dominic undertook his PhD studies at the University of NSW School of Biotechnology and Biomolecular Sciences and underwent post doctoral training at the University of Sydney, studying the systems biology of complex inflammatory processes underpinning cancer cachexia syndrome. Dominic was subsequently recruited to the UK to work as a post doctoral fellow in the large multinational public-private research consortium UBIOPRED as the proteomics workstream leader. It was during this time that Dominic honed his analytical capabilities, science communications, project management skills and strategic thinking, as well as developing a passion for fostering multidisciplinary collaboration.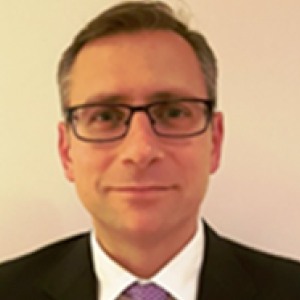 Mr Matthew Dudek
Group Financial Controller
Originally from a chartered accounting background – KPMG (audit and assurance), Matthew has held numerous financial reporting and operational positions within large listed multinational and unlisted businesses including Toll Holdings Limited, TNT Australia and Burns Philp Limited.
In Matthew's previous roles he has delivered improvements to business processes designed to enhance both internal and statutory reporting as well as strengthen internal control frameworks. He has been responsible for developing complex budgets, consolidation of financial performance, financial position and ensuring tax and regulatory compliance for international businesses.
Matthew is a member of Chartered Accountants in Australia and New Zealand (CA ANZ).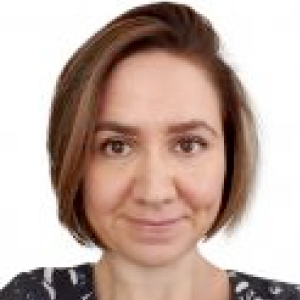 Ms Trish Frelan
Global Head of Marketing Advangen Pty Ltd
Trish is a senior digital marketing leader with over 15 years experience working for blue chip retail brands within New Zealand, Australia, The United Kingdom and Ireland as well as helping digital start-ups scale their businesses within retail, health and wellness, tech and FMCG industries.
During her career she had lead teams responsible for digital audience acquisition, product development, eCommerce channel management, UX design, website development, search marketing, marketing automation and lifecycle management, customer analytics and insights generation, loyalty proposition development, brand development, media management and PR.
Trish has built a reputation as a strong commercial marketer who has successfully led digital transformations to support brands shifting to a customer centric approach and remain relevant to consumers in a digital world.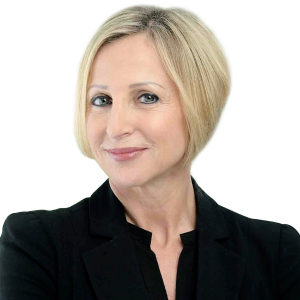 Ms Carolyn Heath
BD Director Asia – Advangen International Pty Ltd
Carolyn Heath has over 25 years' experience within marketing, sales, and business development, working across local and international brands in the health, beauty and consumer goods categories. She was responsible for the management of brands such as Dr LeWinn's and Akin (McPherson's), Tommee Tippee (Jackel), Continental (Unilever), Max Factor (P&G), and Johnson & Johnson's suncare range. For the last 7 years Carolyn led the housewares marketing team at McPherson's, implemented ecommerce across the business and was Head of International Sales and Export. Her key achievement at McPherson's was the development and execution of their China strategy for Akin (haircare) and Dr LeWinn's (skincare), delivering an incremental $12m in revenue for the first 15 months of launch.