Our Divisions
As a portfolio group, we are focused on capitalising on the exceptional growth and potential of the beauty, health and wellness industries. This means exploring opportunities within this sector to further expand the opportunities for our company and shareholders.
BLC Cosmetics
Australia & New Zealand's premiere omni beauty company. BLC Cosmetics is a brand and business partner to the professional and salon industry, leading the market with prestigious brands.
Established in 1974, the company has a storied history within the cosmetics industry. BLC Cosmetics has vast collective experience within the team, with a modern view on the sector.
évolis®
évolis® is a pioneering anti-ageing hair care collection focused on harnessing the latest scientific research to give you thicker, stronger, healthier hair. The products have been created by scientists who are hair biologists. They have developed patented formulas based on real clinical studies, with real results on real people. With years of experience, évolis® has helped thousands of men and women see and feel the benefits of our natural actives and antioxidants in transforming their hair.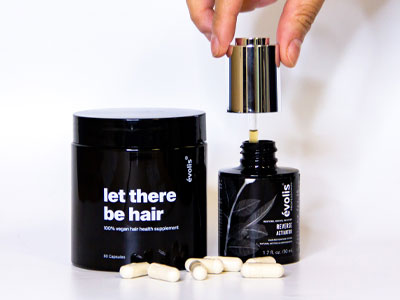 Uspa
Delivered by spas, retreats, and wellness destinations, Uspa offers authentic Australian experiences which seamlessly blend results-driven outcomes with transformative rituals. The Uspa product range of premium skin, hair and body care has been carefully crafted with optimal combinations of plant-derived ingredients, without the use of unwanted artificial additives, resulting in the highest level of functionality, while simultaneously delivering noticeable improvement to skin health and vitality.